Welcome to the Blog Tour & Giveaway for Embracing the Dragon by K.L. Bone
I am super thrilled and excited to be a part of this blog tour today. I haven't read anything by K.L. Bone before, but I have heard some awesome things about her books and from the way the synopsis of this book reads, it definitely looks like a dark mysterious fantasy that I'll want to sink into for sure.
Dragons, self-imposed exile, and a desperate attempt to save the people Amelia cares for?
These are definitely words that speak to my little book lover's heart and makes me want to pick up this book NOW and devour it in ONE WHOLE SITTING! Everything about it just screams it is going to be that good and I don't want to miss out on the amazing ride that it's going to be.
So, you want to know more about this amazing new fantasy novel.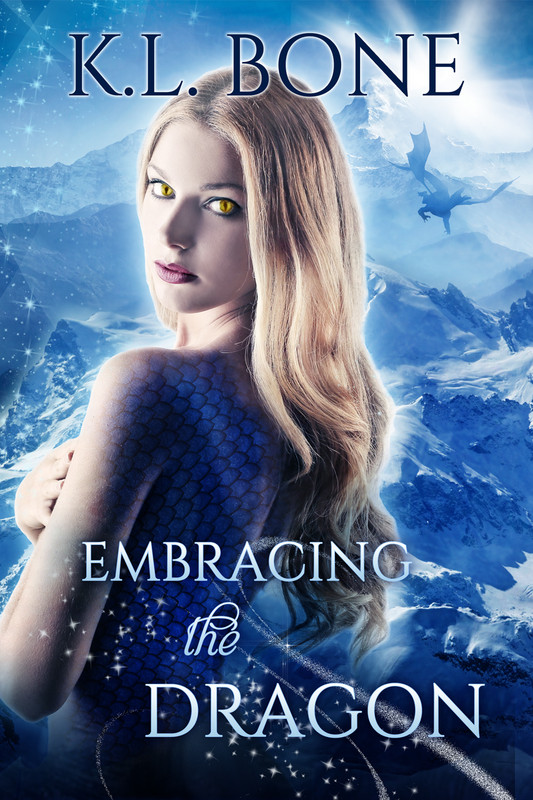 Book Title: Embracing The Dragon
Series: The Flames of Kalleen, #1
Author: K.L. Bone
Age Demographic: Adult
Genre: Dark Fantasy and Paranormal Romance
Publisher: K.L. Bone
Expected Publication: August 2018
Purchase Links: Amazon | Goodreads
Can a human heart withstand the flames of a dragon's soul?

For centuries, the dragons of Kalleen have ruled the skies. Blessed by the goddess of fire, those born of her power are destined to exist within two worlds, while fully belonging to neither.

As the youngest daughter of the dragon queen, Amelia has always been torn between her humanity and winged form. In meeting Stephen, she found a blossoming love that gave her hope of finding balance.

A dream destroyed when her sister, and future queen, sets her sights upon the same man.

Forced from her lover's side, Amelia embraces a self-imposed exile, taking refuge in the northern mountains. In this new life of solitude, she banishes painful memories by retreating to her dragon form, sheltering the wounded girl within.

Yet it is an isolation that cannot last, as the new dragon queen's cruelty bears down upon the kingdom, allowing an ancient enemy to rise. Drawn from her banishment by the pleas of friends, Amelia must choose. Will she embrace the destructive beast within? Or draw upon the frail humanity that lingers dimly in her soul, in a desperate attempt to help her people, and mend a broken heart?

ARE YOU HOOKED YET? IF NOT, THEN HERE'S THE TEMPTING FIRST CHAPTER!
Embracing the Dragon: The Flames of Kalleen
Written by: K.L. Bone

Ash fell from the sky, blanketing the charred ground like cascading snow. Amelia stretched out her fingers, finding the burnt residue cool against her pale skin, lacking the heat responsible for the land's horrific transformation. As she searched the valley for the conflagration's source, or any living being, toxic particles coated her lungs with each labored breath.

Normally this lush region would have been filled with the merry songs of chittering birds, and the scattering rustle of creatures hidden amid the tall grass. As she walked the field, the only sounds were the crunch of charred vegetation, and her occasional cough as her chest attempted to expel the smoke-laden air.

She scanned the horizon, seeking flames. Gloomy air surrounded her, with smoke so thick she couldn't even discern the fire's glow through its suffocating layers.

Amelia pushed forward, drawing shallow breaths as more particles lined her throat, turning coughs to occasional gags as she reached what should have been the forest's edge. In place of towering trees, she found blackened stumps. Her heart skipped at the sight, her mind rejecting the ruined vision of the land she had loved.

"What happened?" she asked the desolate terrain. "What, by the gods, took place here?"

She had cherished this land with its lush shrubbery, thick enough to hide even her darkest secrets. A place all were once welcomed to enjoy shaded comfort, perfumed by the sweet scent of fresh grass and wildflowers. Now, only cooling embers remained.

When she reached the clearing's center, a pitiful squeak drew her attention. She knelt, brushing her hand through ash and soot to find a bird chirping meekly between desperate gasps. Gently cradling the suffering creature between her hands, Amelia closed her eyes.

As though anticipating her intentions, the wren remained motionless against her palms, and its labored breathing eased.

Settling her mind upon the bird, soft-blue light emanated from between her fingers, bathing the unremarkable brown feathers in cerulean light. As Amelia's power drew out the toxins poisoning the delicate creature, it first flapped its wings, and then flew from Amelia's hands.

"Fly away," she urged. "The air remains poisonous."

The bird chirped in thanks before fluttering away, though Amelia was uncertain as to the safety of its chosen direction.

She resumed her survey of the ruined forest, helping a struggling squirrel in the same manner she had the bird. As it scampered away, Amelia stood and attempted to brush the soot from her hands, but only managed to smudge the fine black powder.

Without audible warning, orange flames surged toward her, forcing Amelia to jump to her left, rolling through the fire's debris, hands and knees stinging as they encountered hidden rocks.

A roar resounded, shattering the unnatural silence as Amelia glanced toward the sky to face a looming figure.

Above, darker than the choking smoke, hovered an immense beast, its wingspan casting a wide shadow over her curled form. The deep purple wings had a feathered appearance, glowing with what appeared to be golden flames, though they did not burn. Instead the menacing creature's wings fanned hotter, reminding Amelia of a forge fire amplified by a blacksmith's bellow. From an ebony body, its back feet were hooved, but its front arms had claws similar to a bird's, while larger talons protruded from the outer tips of both wings. A terrifying creature of utter destruction.

The dragon stared down with glinting silver eyes, glowing nostrils framing the fire within. With each methodical beat of its wings, Amelia's blonde tresses were alternately tugged and blown back in the wash of hot air.

Fear consumed her, stole her breath, and froze every thought. She briefly considered running, but knew she would never escape the creature's wrath.

Shakily, Amelia climbed to her feet, her blue eyes wide as she waited for her inevitable fate. The dragon's jaws opened, flames spilling to engulf the girl below before she could even utter a scream.

Embracing the Dragon Copyright © 2017 by K.L. Bone
ALL RIGHTS RESERVED.

Still not enough to hook you? C'mon then, let's check out the awesome Giveaway!
One winner will win a $25 Amazon Gift Card, International
a Rafflecopter giveaway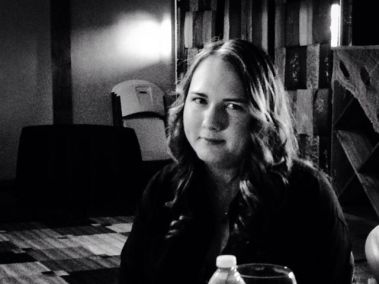 About K.L. Bone

Website | Facebook | Twitter | Amazon Goodreads

K.L. Bone is the author of the bestselling Black Rose Guard dark fantasy series. The Rise of the Temple Gods fantasy series. And a stand-alone science fiction novel, The Indoctrination.

Bone has a master's degree in modern literary cultures and is working toward her PhD.. She wrote her first short story at the age of fifteen and grew up with an equally great love of both classical literature and speculative fiction. Bone has spent the last few years as a bit of a world traveler, living in California, London, and most recently, Dublin. When not immersed in words, of her own creation or studies, you'll find her traveling to mythical sites and Game of Thrones filming locations.