Welcome to the Release Day Celebration for
The Glass Butterfly by A.G. Howard
presented by Rockstar Book Tours!
Be sure to enter the giveaway found at the end of the post!
CONGRATULATIONS A.G. Howard!
I'm super thrilled and excited to be a part of the Release Day Celebration for The Glass Butterfly by the fantastic and brilliantly creative inspiring A.G. Howard. She is hands down ONE OF MY FAVORITE authors to date! No joke, I will buy anything that she writes, it doesn't matter if it was written on the back of a used dirty Starbucks napkin and thrown away in a back alley trashcan, I will dig it out and I WILL READ EVERY WORD OF IT because I love her style of writing and the many interesting worlds that she has so boldly crafted over the last few years.
She is just an amazing and phenomenal author that is alwaysalwaysalways going to be on my auto-buy list, NO MATTER WHAT.
I'm excited for the release of this book, because it means that I will have a brand new series that I can sink into. Who wouldn't love a historical gothic romance that features an isolated castle in Ireland. Ghost stories?! I can't think of a better and more talented author to write a series like this, other than A.G. Howard herself.
Want to know more about this chilling new wickedly awesome series? Follow me, down the rabbit hole.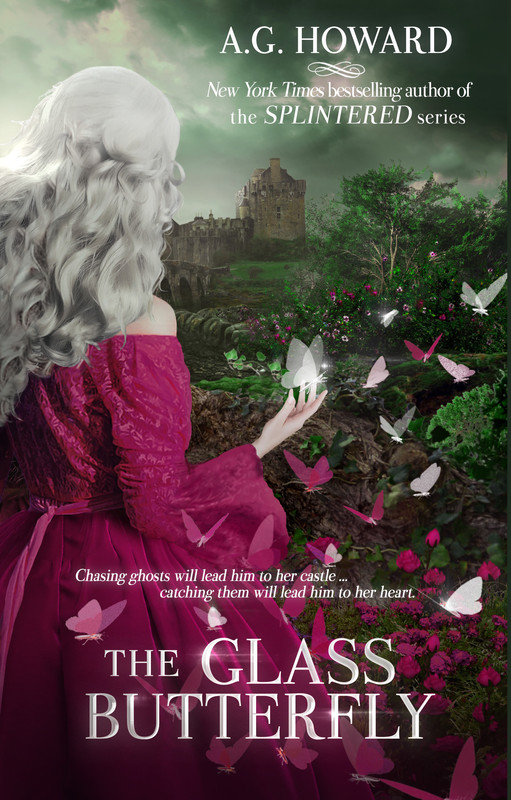 Book Title: The Glass Butterfly
Series: Haunted Hearts Legacy
Author: A.G. Howard
Age Demographic: New Adult
Genre: Historical Gothic Romance
Publisher: Golden Orb Press
Expected Publication: August 15, 2018
Purchase Links: Amazon | Goodreads
For close to a decade, twenty-five-year-old Felicity Lonsdale has masqueraded as a dowager almost twice her age—selling caterpillars to butterfly consortiums—enabling her to hide an ill-fated past while raising her late brother's daughters. Together, the three live on an isolated Irish estate bequeathed by a dying earl. When the earl's estranged son arrives to claim his inheritance by threatening to expose Felicity's true identity, she longs to pack up her nieces and run. But a ghostly secret within the castle's turret holds her captive.

Nick Thornton—a Roma viscount's heir—is also captive. After a tryst with an investor's wife nearly destroyed his family's holiday resort, Nick forsook everything to elope with her. However, a tragic mistake at his hand led to her and his baby's deaths. Refusing to turn to the family he shamed, Nick travels to seek the countess who once co-wrote a romance with his sister. There's rumor of a special butterfly in her keep—a transparent-winged species with ties to the afterlife. Nick hopes to contact his dead wife and child, for only their forgiveness can free him.

Upon his arrival to Felicity's estate, Nick offers to help her defeat the earl's son, on the condition she allow Nick to investigate her glass butterflies. Felicity agrees, though fears the closer he gets to the ghosts of his past, the closer he'll come to uncovering her own. As Nick spends time with Felicity and her nieces, he realizes the mystery enshrouding this fragile countess and her castle is more intriguing than the ghosts he originally came to find. And perhaps putting his dead to rest and helping her do the same will be his true path to redemption.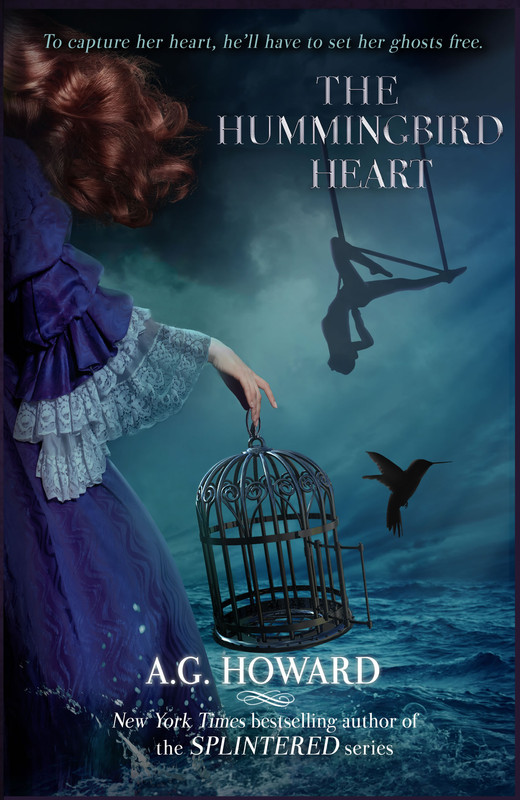 Book Title: The Hummingbird Heart
Series: Haunted Hearts Legacy
Author: A.G. Howard
Age Demographic: New Adult
Genre: Historical Gothic Romance
Publisher: Golden Orb Press
Expected Publication: August 15, 2017
Purchase Links: Amazon | Barnes&Noble
Set 19 years after The Architect of Song.

Shortly after escaping a circus tragedy, young Italian orphan, Willow Antoniette, seeks refuge at The Manor of Diversions—a holiday resort in England born of a ghost story. For eleven years, she's raised alongside the children of the resort's owners: Julian, his twin brother, Nick, and their younger sister Emilia. Now that Willow is of marriable age, she's determined to escape finishing school along with everyone's efforts to make her a proper lady. The only man she wants to spend her life with is Julian, after all. Yet how can she tell him, when he thinks of her as nothing but a friend?

As a machinist and engineer, Julian Thornton prefers a governable life. He can't allow his ever-deepening attraction for Willow to distract from his amusement park plans to lure a younger, wealthier clientele to their family's resort. In hopes to escape Willow and find investors, Julian sets off on a transatlantic ocean liner headed for the St. Louis World's Fair, unaware Willow has secretly stowed away on the same ship.

A tiny, mute orphan named Newton and a pair of haunted Italian shoes bring Willow and Julian face to face on deck. Forced to work together to solve the mystery of Newton and his vindictive, ghostly companion, Julian and Willow can no longer fight their untapped passions. However, time to admit their true feelings is running out, for the ghost and her murderer have enlisted them as unsuspecting pawns in a karmic game of cat-and-mouse that could cost all of them their lives.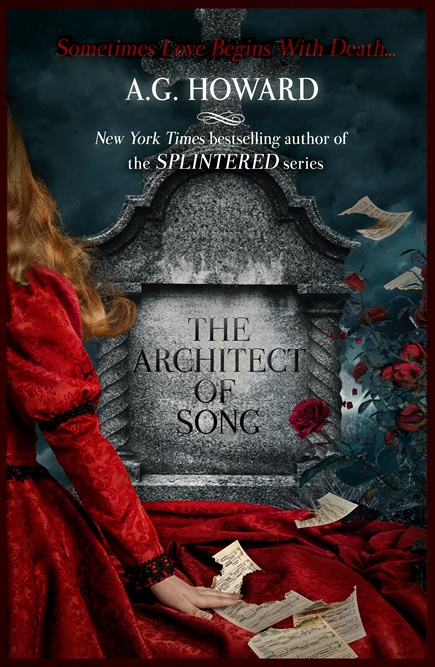 Book Title: The Architect of Song
Series: Haunted Hearts Legacy
Author: A.G. Howard
Age Demographic: New Adult
Genre: Historical Gothic Romance
Publisher: Golden Orb Press
Expected Publication: August 15, 2016
Purchase Links: Amazon | Barnes&Noble
For most of her life, nineteen-year-old Juliet Emerline has subsisted – isolated by deafness – making hats in the solitude of her home. Now, she's at risk to lose her sanctuary to Lord Nicolas Thornton, a twenty-seven-year-old mysterious and eccentric architect with designs on her humble estate. When she secretly witnesses him raging beside a grave, Juliet investigates, finding the name "Hawk" on the headstone and an unusual flower at the base. The moment Juliet touches the petals, a young English nobleman appears in ghostly form, singing a song only her deaf ears can hear. The ghost remembers nothing of his identity or death, other than the one name that haunts his afterlife: Thornton.

To avenge her ghostly companion and save her estate, Juliet pushes aside her fear of society and travels to Lord Thornton's secluded holiday resort, posing as a hat maker in one of his boutiques. There, she finds herself questioning who to trust: the architect of flesh and bones who can relate to her through romantic gestures, heartfelt notes, and sensual touches … or the specter who serenades her with beautiful songs and ardent words, touching her mind and soul like no other man ever can. As sinister truths behind Lord Thornton's interest in her estate and his tie to Hawk come to light, Juliet is lured into a web of secrets. But it's too late for escape, and the tragic love taking seed in her heart will alter her silent world forever.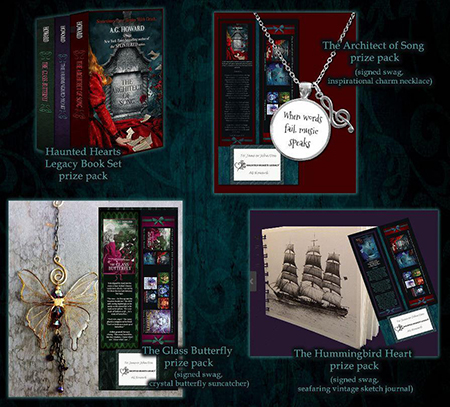 Don't forget to enter the awesome giveaway!
Open Internationally.
here are four prize packs up for grabs. The image below shows what each one contains.
a Rafflecopter giveaway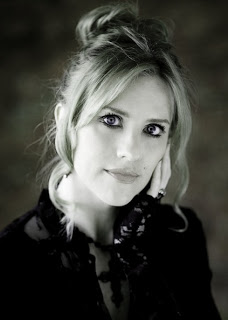 Website | Twitter | Facebook | Instagram | Goodreads | Tumblr Spotify | Youtube
A.G. Howard is a #1 New York Times and International bestselling Author of Gothic / Fantasy & Paranormal tales. Mystical & romantic with a side of horror. YA, NA, and Literary Romance. Repped by Jenny Bent.

A.G. was inspired to write the Splintered Series, her tribute to Carroll's Wonderland, while working at a school library. Her pastimes are reading, rollerblading, gardening, and family vacations which often include impromptu side trips to 18th century graveyards or condemned schoolhouses to appease her overactive muse.