Welcome to the Blog Tour & Giveaway for Secrets In Our Scars by Rebecca Trogner
I am excited to be part of the blog tour for this amazing New Adult romance novel, by Rebecca Trogner that is extremely relevant to what's going on in today's society. So, let's take a minute to welcome her to the blog, because she was gracious enough to let me interview her regarding Secrets In Our Scars, her other paranormal fantasy series that was inspired by the show True Blood, and what made her want to be an author.
I really do enjoy a good mystery and I can't wait to read Secrets In Our Scars, because I've heard that it's a pretty solid book.

Let me tell you a little bit more about this super intense and emotional New Adult Romance novel.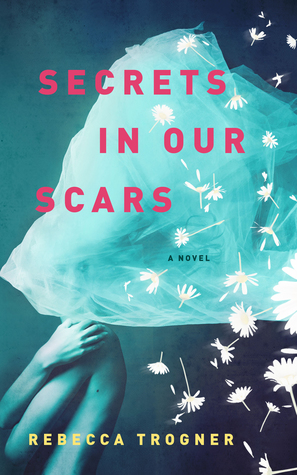 Book Title: Secrets In Our Scars
Author: Rebecca Trogner
Age Demographic: New Adult
Genre: Contemporary Romance
Publisher: Rebecca Trogner
Expected Publication: February 7, 2018
Purchase Links: Amazon | Goodreads
A sexy romance. A twisted mystery. One mistake can change everything.

On a sweltering summer day, Daisy Aldridge knocks on the wrong door. Yanked inside. Trapped and pressed against her only means of escape she spirals into a panic. Years ago she suffered an assault. Alone and afraid, she kept it hidden and dealt with the emotional aftermath in her own way.

But this time she's not alone. She's helped by a man who seems vaguely familiar. Roy Blackwood is massive, muscled, powerful, and controlled. She tells herself she wants nothing to do with him.

Roy sees through her resistance. He wants her. Needs her. He promises to find the identity of her birth parents and unveil the person who leaves her anonymous gifts. And most important of all, earn the love and trust of Daisy Aldridge.

An Interview with Rebecca Trogner
A placeholder for the interview to go.

Gotcha interested, don't I? Check out the amazing giveaway attached to this tour!
Placeholder for the giveaway!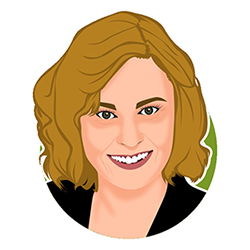 About Rebecca Trogner

Website | Instagram | Twitter | Amazon Goodreads

Rebecca Trogner lives in Virginia with her husband and a pair of adopted cats and dogs. Her idea of a good day is copious amounts of coffee, her laptop, and no commitments so she can write all day.

Rebecca writes romance in various genres: paranormal, contemporary, new adult, coming of age, suspense, whatever you call it, love is love.

Her latest book, Secrets In Our Scars, is a multi-genre romance confection with a handsome alpha and a young woman learning about love for the first time.

She's a voracious reader, a middling gardener, a maniac (the dogs) walker, and always ready for a new adventure.